Through drives for customer satisfaction, optimisation of production processes, innovation, and staff training, MDB Texinov® puts Quality at the centre of its concerns in order to achieve the highest level of performance in all its fields of expertise.
MDB Texinov® relies on several internal control procedures for maintaining the quality of its products and services:
Identification and traceability of products from receipt to shipping and throughout all stages of manufacture
Quality control system on each loom for recording daily quantity and quality data
Quality control during manufacture and at the factory gate; verification certificates are issued by the Quality department on the basis of in‑house laboratory tests
Internal audits with identification and follow-up of actions by the Quality department
External audits of certifications.
Certifications
MDB Texinov has been certified against ISO 9001:2015 since 1998, for all of its production and development activities. It is currently certified. ISO 9001 certifies that the company applies a quality management system (QMS) to, by means of processes and procedures, control its strategy for developing and improving its business.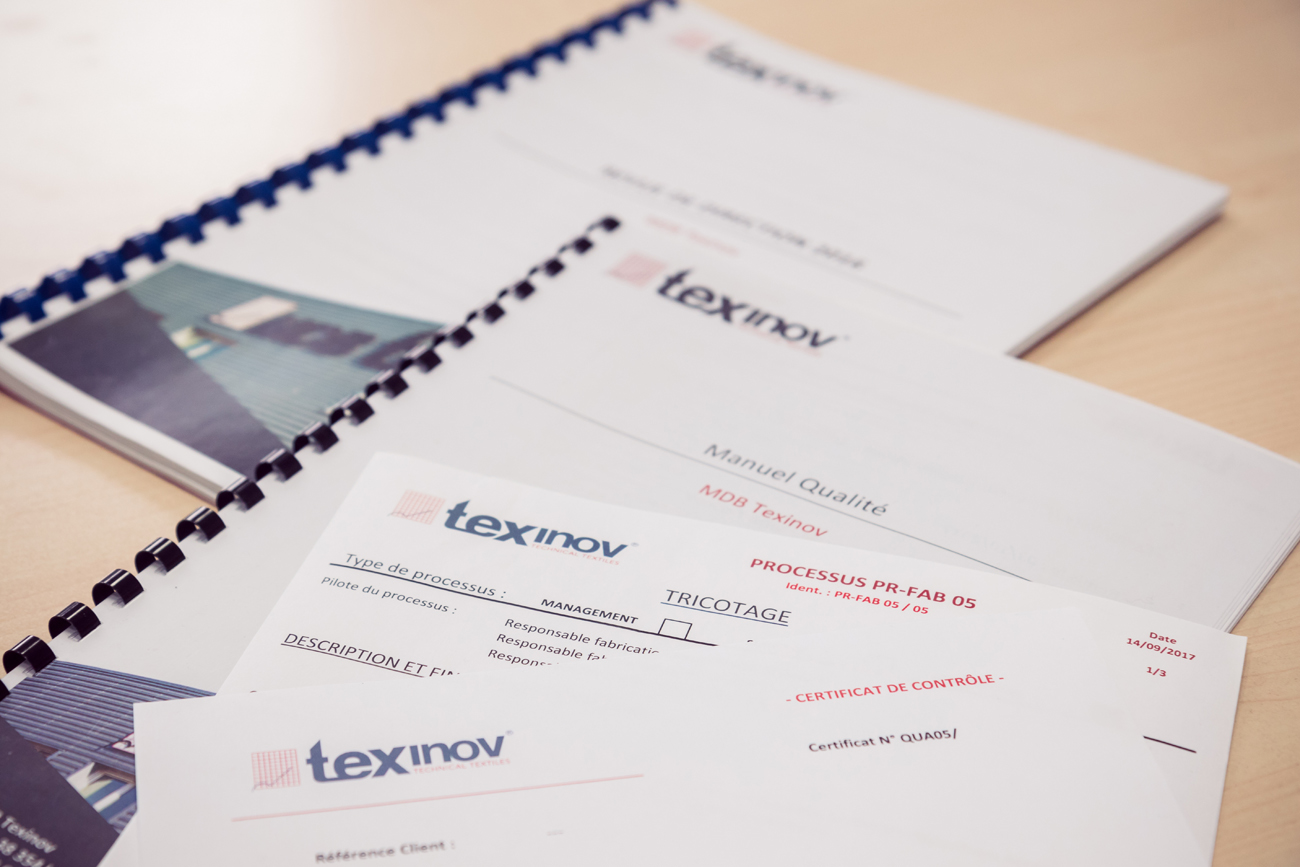 Other certifications more particularly concern specific lines of business:
Medical:
International ISO 13485:2016 certification—obtained by MDB Texinov® in 2019—attests to the application of regulatory requirements applicable to medical devices and associated services (customer demands, applicable regulations, new technologies and market opportunities associated with medical devices).
CE marking recognizes the compliance of MDB Texinov® medical device with the applicable European directives,
Laboratories
The MDB Texinov® Quality department has its own in‑house laboratory for permanent production control that guarantees product characteristics. On customer request, a certificate of conformity will be issued.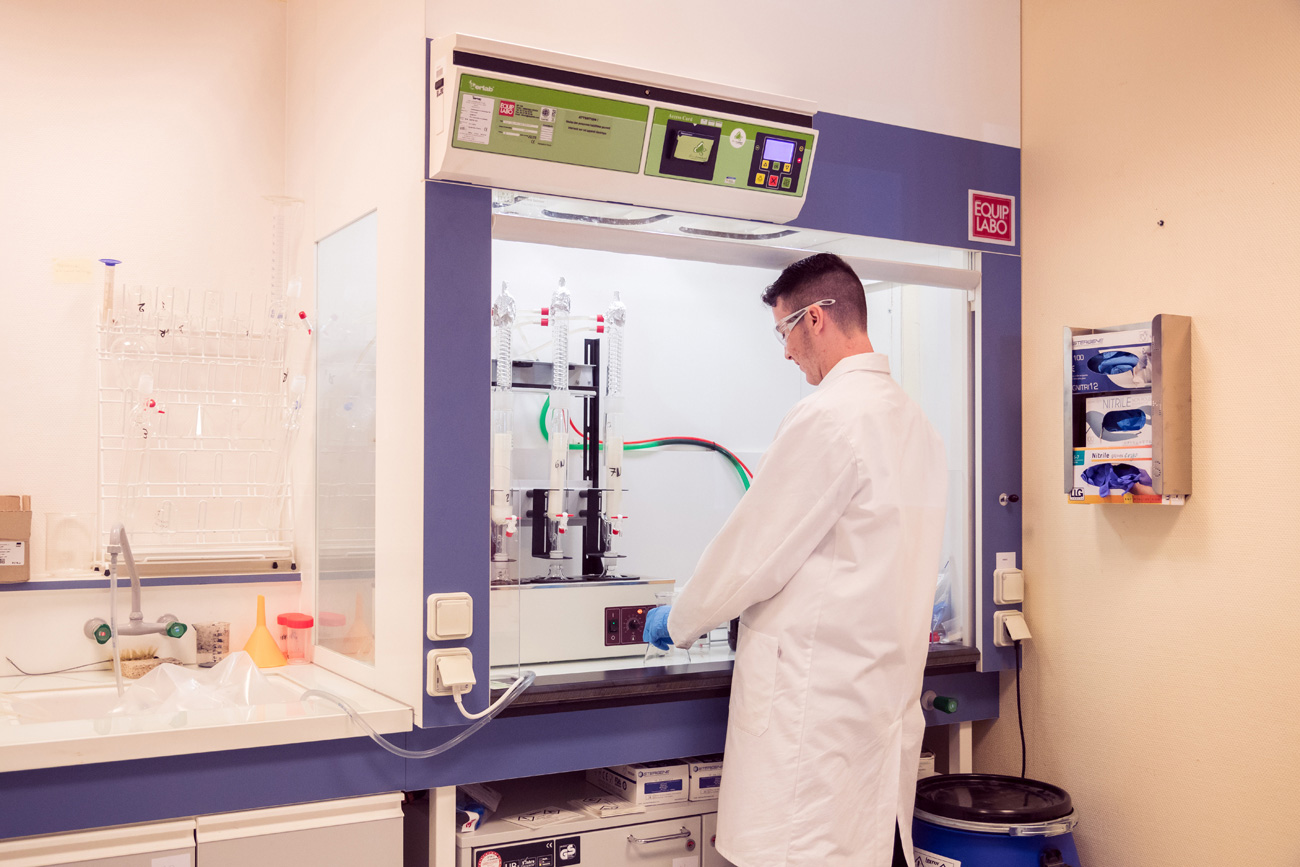 MDB Texinov® possesses high-tech machines for performing special tests for different textile applications: tensile-strength testing machines, wrap reel, binocular microscope, fume hood & Soxhlet extractor, perforating machine, sieve shaker, high-precision scales, laser cutting machine, triaxial tensile-strength testing machine, autoclave for hydrolysis.
These tests carried out in the in‑house laboratory ensure that our customers receive products of optimum quality. This autonomy gives MDB Texinov® full control of its production chain.
At the development phase, performing in-house laboratory tests facilitates research orientation and faster progress towards end products.
Testing and controls
To meet the objective of Total Quality, MDB Texinov® performs large numbers of tests and verifications on raw materials and finished products alike. The processes and procedures employed ensure that the quality of materials and manufactured products can be guaranteed.
During the production phase, the laboratory carries out a range of tests on finished textiles to ensure the integrity of the product against the product specifications issued by the client:
Testing of physical and mechanical properties (tensile strength, weight, diameter, mesh size, geometry)
Testing of chemical properties such as the extractable residue level
Special testing of geotextiles (dynamic and static perforation, filtration, ageing, triaxial tensile strength, degradation).