Our expertise in engineered textiles is expressed through the many aspects of our know-how that require specific skill sets and experience:
textile manufacture,
research, innovation, and development,
materials expertise,
project management.
The combination of our different expertise enables us to meet the requirements of all our medical, agricultural, industrial, and other customers.
Textile manufacture
Full control of the production chain and warp-knitting technology enables product specifications to be worked out with customers and, if necessary, means production machinery can be adapted accordingly. Warp-knitting technology produces non-laddering textiles with a range of structures and properties (multi-direction extensibility, controlled extensibility in one or two directions, 3D, composite, etc.).
From the earliest stages of yarn preparation to threading onto knitting looms, every expert plays a vital role in the quality of the textile produced. Machinists and technicians provide permanent follow-up during the knitting process. This continuous production monitoring means the manufacturing process is complied with and optimized with a view to respecting Quality certifications. In the event of mechanical issues, MDB Texinov®'s industrial maintenance staff is at hand to deal with production hold-ups immediately.
The manufacturing processes of the production chain are checked and certified to ensure optimum service for customers. The large numbers of looms used by MDB Texinov® can meet every requirement in terms of quantity, material types, knit types, and size (widths up to 5.20 m, or more in the case of customized production for certain fields).
Research, innovation, and development
To accompany its growth, MDB Texinov® works constantly on innovations relating to engineered textiles and materials. Its ability to come up with customized responses to development issues is due to the work of the multidisciplinary Research, Innovation, and Development team devoted to materials, textiles, agronomy, mechanics, etc.
The team of engineers, PhDs, and technicians designs products to specification, in perfect confidentiality when required. The Development branch aims for constant improvement of products and processes by means of:
improved product performance,
 reduced costs through materials repurposing,
 optimized manufacturing processes,
 responses tailored to customer requirements,
 development of environmentally responsible products.
MDB Texinov® maintains its position as an innovative company not only by means of its ability to perform customized research and development but also through its involvement in collaborative projects and French and European standardization and certification groups. Our ability to innovate is expressed in the numerous patents filed every year.
Materials expertise
Being perfectly familiar with the materials used to make textiles can be of vital importance for the durability of a product, its mechanical, physical, and chemical characteristics, and its environmental integration.
The fibres and yarns used in engineered textiles are mostly made from synthetic materials (polyethylene terephthalate (PET), polyethylene (PE), polyamide (PA), polypropylene (PP)) or mineral fibres (glass, basalt, etc.).
To meet the requirements of different fields, MDB Texinov® regularly develops new combinations of polymers and other materials such as aramid, stainless steel, nickel, natural and biodegradable (polylactic acid (PLA), cotton) and biocompostable (polybutylene succinate (PBS)) fibres, silicone-coated polyester yarn, optical fibres, Nitinol, impregnated yarns, etc.
Research projects
Harnessing the strength of its many partnerships (specialist laboratories, research bodies, technology clusters) and its in‑house research and development skills, and through participation in French and European collaborative research projects, MDB Texinov® designs products for the future that are consistent with the requirements of its markets.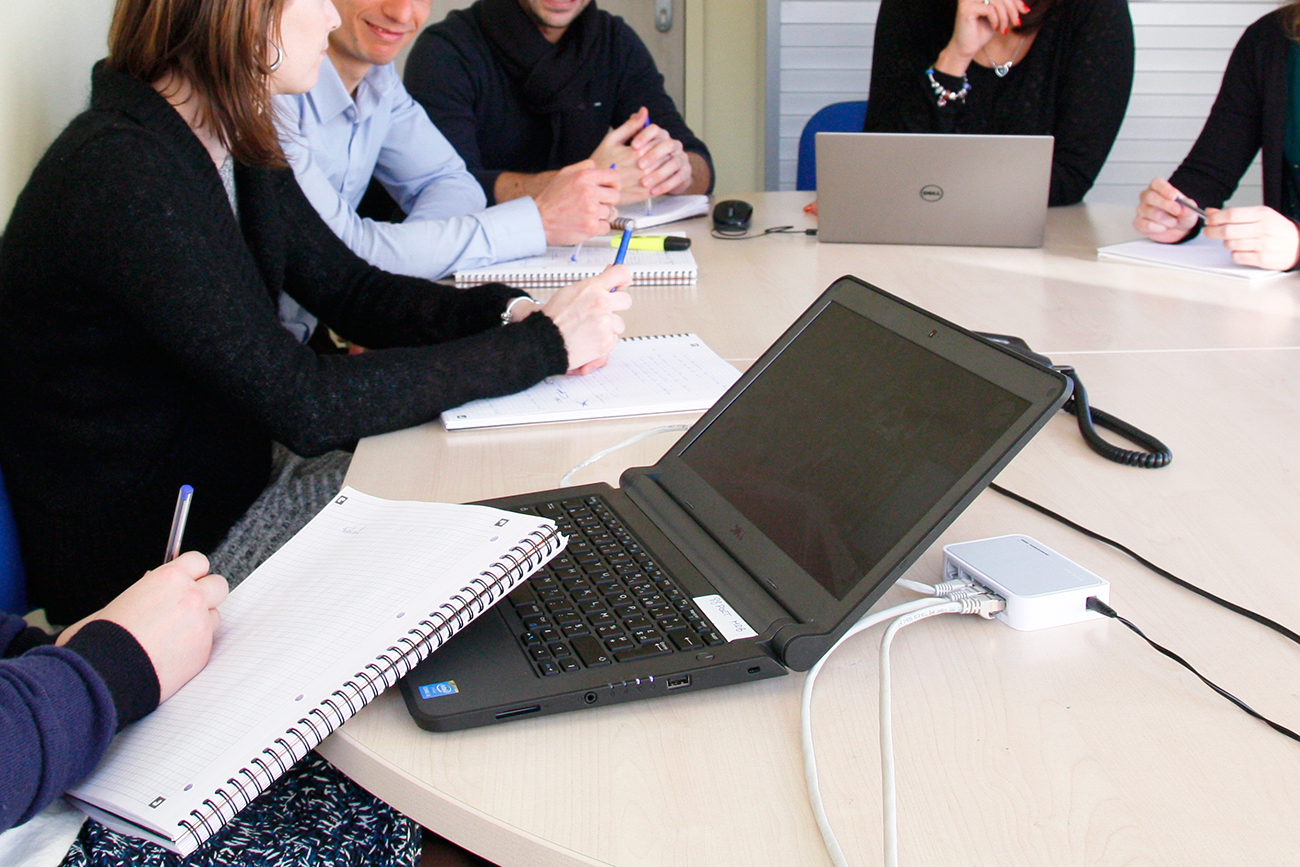 Whether as project initiator or partner, MDB Texinov® can contribute to the success of projects in several respects:
preparation of partnerships involving complementary innovation skills
definition of projects aimed at achieving innovative concepts (product, process, etc.)
study of economic spinoffs
technical deployment of materials and associated textile products
industrialization and marketing.
Collaborative projects often benefit from the support of public authorities.
MDB Texinov® is currently participating in a large number of projects with strong innovative potential in a range of fields: textile instrumentation, biodegradable and/or bio-based protection of crops, protection against ballistic and chemical attack, innovative absorbable or non-absorbable medical devices, luminous textiles, etc.