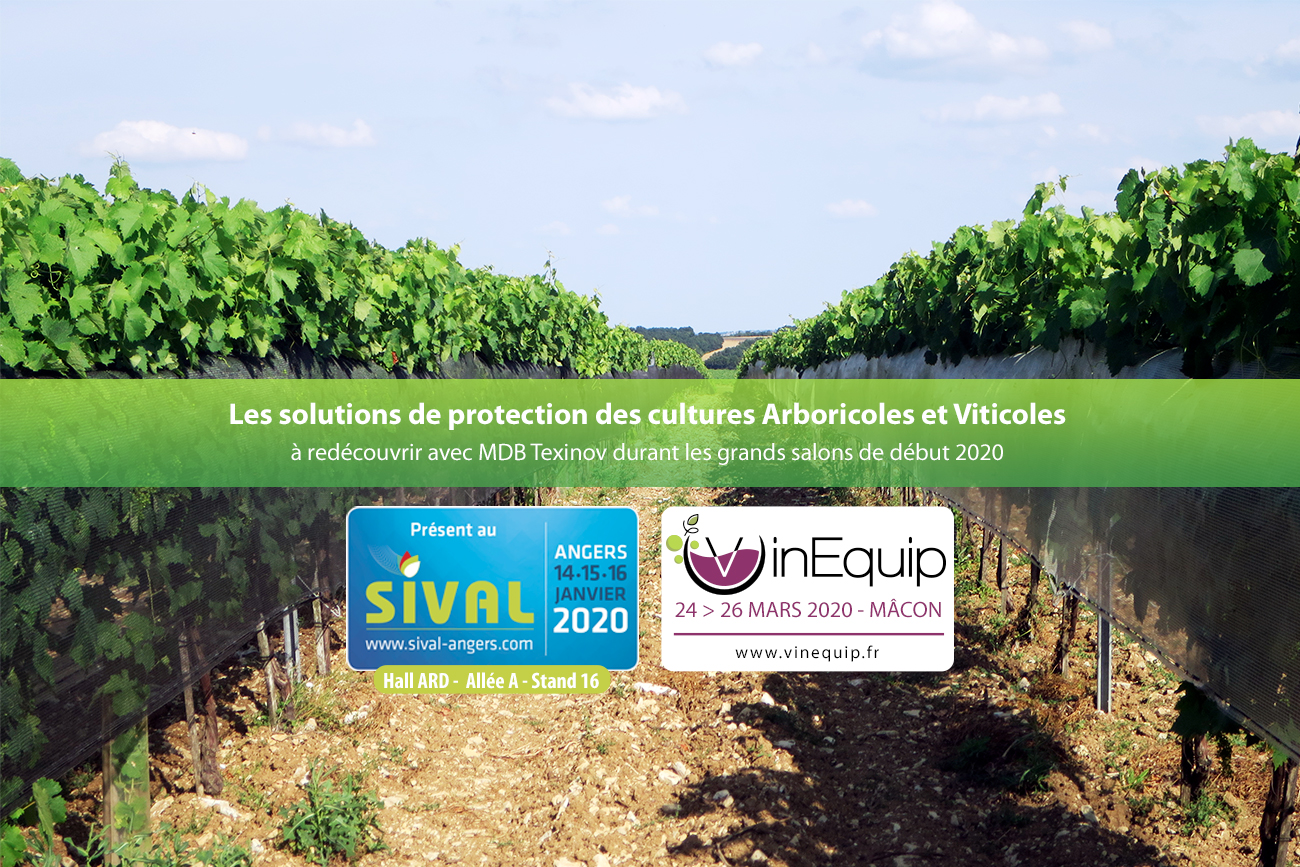 Events
MDB Texinov will be present on 2 exhibitions dedicated to agricultural professionals in early 2020.
Firstly, in Angers from January 14 to 16, 2020, for the traditional and no less renowned "SIVAL"which brings together each year the profession with the directive "Cap on the future of productions"! In the program, no doubt, a rich edition of news, perspectives, listening to the profession and constructive exchanges await us. Our team will be present in Hall ARDESIA – Aisle A – Stand 16.
Second event at the end of the first quarter with the new 2020 in the vineyard, the "VinEquip" trade fair to be held from 24 to 26 March 2020 in Mâcon. First edition in which MDB Texinov joins forces with its partner SCDC to present winemakers with its solution to protect vines against hail. Innovative solution developed close to the field to fully meet the constraints and needs encountered on a daily basis in vineyard management. The alliance of our two companies makes it possible to offer a global solution of trellising and nets of hail protection totally adapted to each type of vineyard.
If you would like to learn more about our partnership and the offer of vine protection, read our press release.