For several years, Texinov has been developing a protective net in bio-based material: Filbio PLA. Aware of the need to offer a more "responsible and sustainable" offer, Texinov is investing in Research and Development to constantly improve its offer.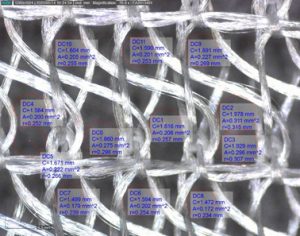 In September 2020, the company is fortunate to be asked to participate in a transatlantic collaborative project initiated in Canada alongside industrialists (Dubois Agrinovation), scientific laboratories (Polytechnique Montréal, McGill) and experimental station (IRDA): the DeNETer project. The project aims to develop crop protection nets designed from bio-based materials, combined with the use of bioactive compounds with phytosanitary properties (mating disruption, repellent effect), and reusable over several seasons replacing traditional pesticides.
To find out more, read the Press Release >
A global approach to responsible pest management through the use of sustainable and accessible materials and processes for the protection of fruit and vegetable crops..
The project will be based on an estimated research budget of CAN $ 421,760 spread over 4 years. Perfectly integrated into the axes of ecological, sustainable development and the circular economy, this project benefits from the support of several federal and institutional Canadian and Quebec organizations, in addition to industry partners: The NSERC (Center for Research in Natural Sciences and Engineering of Canada), the Ministry of Economy and Innovation through PRIMA Quebec (Center for Research and Innovation in Advanced Materials of Quebec) and CREPEC (Center for Research on Polymer and Composite Systems high performance).
The actors of the project
A project for a more sustainable future born from an international desire to act for the environment!